How We Work with Agents
Paragon is excited to work with individuals and organizations outside of Canada that share our business values through the CAEL Network.
For individuals and organizations outside of Canada looking for partnership benefits, Paragon is introducing the CAEL Network. This program will supply members with incentives for following business practices that align with Paragon values. Paragon works closely with organizations around the world to ensure that our partners are of the highest quality, and are able to maintain test taker and stakeholder trust in our tests. Applying, admission, and ongoing membership in the CAEL Network involves:

Application Process
Includes filling out the CAEL Network application form, and answering follow-up questions from Paragon staff. Once admitted, members will receive a welcome package with guides about how to use the Network features.

Admission Criteria
These include a professional website and email address, listing of relevant accreditations, professional designations, and memberships in professional associations.

Membership Review
A yearly review in which we review member's adherence to our Branding Guidelines, their sustained flow of registered test takers, and ask them to complete a customer satisfaction survey.
What is the CAEL Network?
Supporting your clients and ensuring their success in studying in Canada.
The features of the tiered levels of the CAEL Network program include: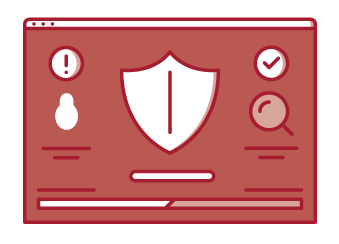 Trusted & Convenient
Client registrations can be made directly through the agent account dashboard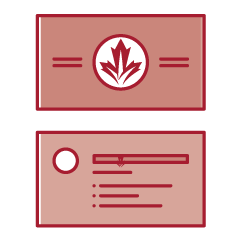 Leveraging Branding
Members can co-brand their materials with our logos, as well as with our exclusive Network Member badges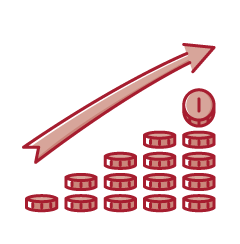 8% Referral Commission*
Members can access our referral program, which provides materials to collect referral commission from test registrations *For international agents only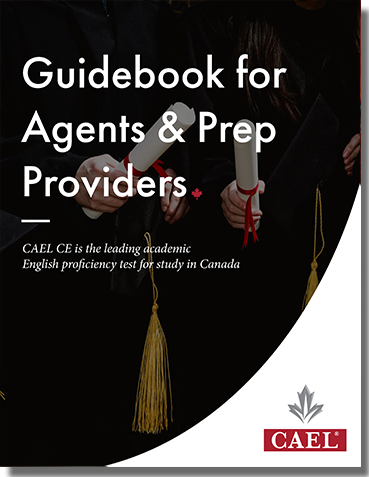 Guidebook For Agents & Prep Providers
This guidebook provides details about the test format, availability, t...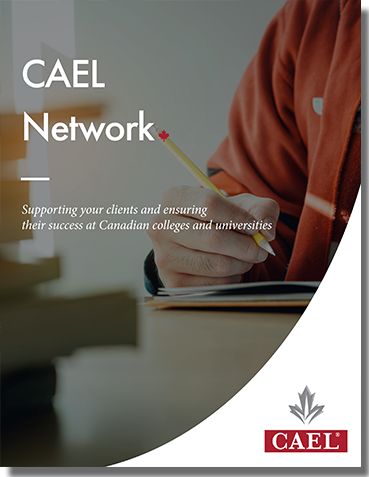 CAEL Network Overview
An overview that covers the application process, key benefits, and mor...
Network Members
We are proud to be working with education agents internationally!