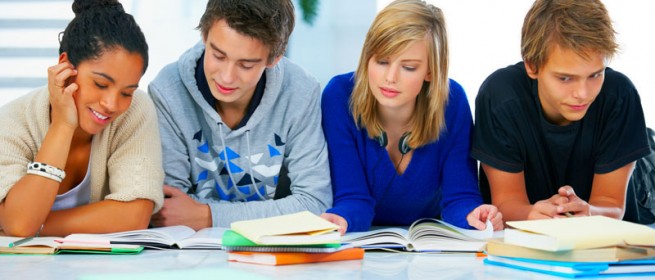 Where English Language Testing fits into your international students' Post-Secondary Application Process
A new school year is just beginning, and you have just been assigned to help counsel some international students this year. As you get to know your students and find out if they have aspirations of continuing their education in a Canadian post-secondary institution, you might be wondering what the best way is to help chart their path to success. 
As you think through your plans you take note that your international students who plan to study at a college or university in Canada and have not completed at least three years of their previous schooling in English, may require an English language test to prove proficiency as part of their application package. A language test score may even be required by some schools if your student did not study for four or more years at a school that teaches in English. Colleges and universities set their own admission and language requirements, so it is vital for your students to check with each potential school that they plan to apply to and understand all their admission criteria and deadlines. It's also important to consider application deadlines, as most colleges and universities will require proof of English proficiency early into the new year.

An Overview of Academic English language proficiency tests
An Academic English Language proficiency test is the type of language test typically required by colleges and universities, and tests a students' ability to use and understand academic language, that is, the language used in school situations — the reading, writing, listening, and speaking skills students use when they study academic subjects, like STEM or social sciences. A student who has academic language skills can understand academic material that is read and heard in English and can write and speak about this material in an academic style. These academic language skills are different than the ones students use to communicate with their friends, so your students are unlikely to develop these skills in an academic context unless students practice using English with their teachers and their classmates in school situations. 
English language proficiency tests are required as Canadian post-secondary institutions believe these tests help provide a snapshot of a student's ability to achieve success in mastering course content by applying their language skills to what they know in real-world contexts. These English proficiency tests are not linked to any specific course or learning objectives, but rather they compare students' English abilities to a fixed set of criteria or descriptors. In other words, English language proficiency tests measure how well students can use English to communicate in real-life academic situations. 
When students get proficiency test results, they typically receive a number (or letter) score that places their language ability at a point on a scale that has full or high language proficiency at the top, and little or no language proficiency at the bottom. A short description of a student's ability as to what they can do in the given score range usually accompanies the score. For an example of a language proficiency test score report, visit our scoring page.
To summarize, academic English language proficiency tests:
measure a student's ability to read, write, listen, and speak in English;
assess whether a student has acquired the ability to use English in typical classroom situations; and
evaluate a student's ability to use English according to an ability scale that is related to actual language use in academic contexts.
Colleges and universities then use the academic English language proficiency test score along with the other components of the student's application package to make admissions decisions.
Preparation for Language Tests
We mentioned earlier that it's important for international students to plan for English proficiency testing as early as possible as admission deadlines are typically early in the new year. Between adjusting to a new school year, school activities, extra-curricular activities, mid-terms, it's possible that preparing and taking their English proficiency test often falls to the bottom of a student's to-do list. How can you help make sure your students are prepared in time, to submit their complete application by the school's admission deadline? Learn more about preparation options for the CAEL Test.
Article appears in Canadian School Counsellor Magazine.